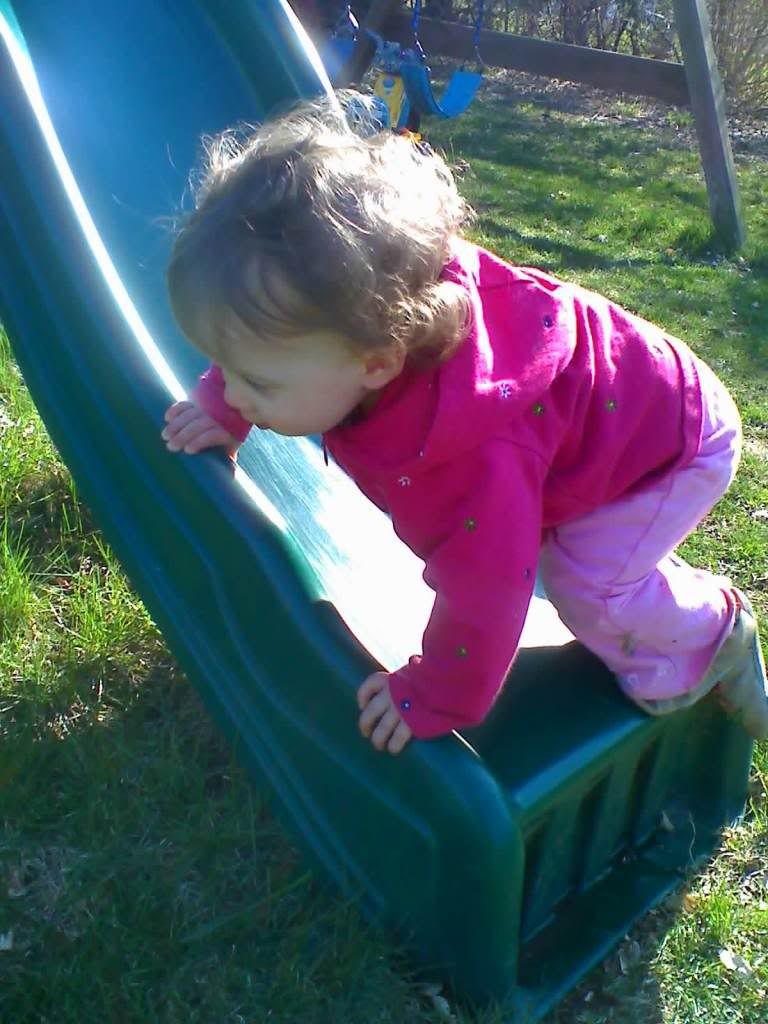 Addie loves to slide.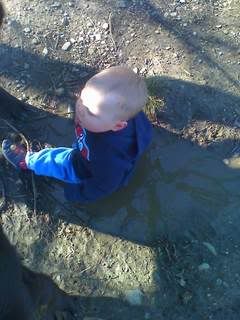 Joel loves mudpuddles. Honestly, he loves anything cold (hates hot!) and he was mad when I pulled him out of the mudpuddle. LOL.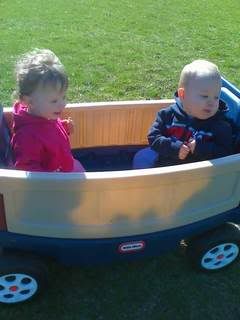 Addie and Joel in the wagon. I could not get a picture of Delaney. She was too fast, and my cell phone camera TOO SLOW!!!!
It's a beautiful day outside!!!!! It was so nice yesterday as well. It's been nice to get out!