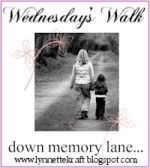 Hospitals make mistakes, and sometimes it costs lives. Today I am going to talk about a mistake that a local hospital made that could have been very bad...but we were one of the lucky ones.
One of the many who did not have a happy outcome was
Suzie, Cooper's Mama
. If you have a chance...visit and show some love! I can talk about my story openly, but because of the circumstances I don't think Suzie can talk details.
I was a few days late with Reagan, and she was my first baby. I was impatient to have her...mainly because I was STILL having morning sickness. I had morning sickness with Reagan the entire 10 months of pregnancy (41 weeks = 10 months!!!). I asked my doctor to induce, and he reluctantly agreed.
I was scheduled for an induction at 7:00 am, but I went into labor on my own at 1:00am at home. Josh was really tired, so I decided not to wake him up. I tried taking a bath, sleeping, walking....but nothing took the horrible pain away. Finally at 4:00am I could not bare it any longer and I woke him up and told him it was time to go to the hospital. When I got to labor and delivery I told them who I was and that I was in labor. The nurse looked at me and said, "You are not scheduled until 7, it's 4:45." I said, "I went into labor on my own! I am in a lot of pain!" She led me to a room and told me to put on a gown, and that they would check me.
I was right. I was 4 cm dilated and 70%.
I was laboring nicely, and at 7 am a new shift comes in. My labor and delivery nurse comes in and starts an IV. Being a new mommy, and in pain, I never question her.
They hooked up the pitocin. They hooked it up because it was
scheduled
. They failed to question the fact that I had gone into labor on my own and did not need it anymore. It was in the chart that I was to have pit at 7, and I got it. No questioning the midwife or the doctor.
Things started happening really fast. My uterus was contracting in hyper mode, and I went from being uncomfortable to being in horrifying pain. I started begging for an epidural, when I had been fine without one before. Anesthesia was called in, and the epidural placed. It failed. No relief.
At 10 I told Josh that the baby was coming out. He ran out and got our nurse, who told him, "Oh, honey...she has HOURS to labor!" He comes back without a nurse. I buzz the nurses station and start screaming, "SHE'S COMING OUT NOW!!!!!!! Please come LOOK!!!" The nurse strolls in, looks.....and
PANICS
. She pages my midwife, the doctor on call, and hits the NICU button.
Everything went wrong in an instant.
She was being delivered in a chin posterior face presentation, which should be a c-section 100% of the time. (see the illustration) It would have been caught by the labor and delivery nurse...but she thought I had "hours" to labor. She had the cord wrapped around her neck 2 times, and I was scared. I went from being alone to having 15-20 people in the room. With precision the midwife was able to cut the cord from Reagan's neck before I pushed for the final time.
When she was delivered they took her from me for what seemed like hours, but was only minutes. I finally heard these TINY kitten like cries, and the entire room started clapping. It was then that I knew how serious the situation really was. When they gave her to me I was filled with love, but looking back at the pictures I can see how beaten up she was. Her entire face was black and blue, but I never noticed.
Reagan's story could have been very different...either way. Had I been allowed to labor without pitocin, she would have descended in a NORMAL way. I was already in labor, and the pitocin made me go into hyper-labor...which made Reagan's decent too fast.
(edited to add: The nurse was reprimanded, as my doctor was furious over the situation. He apologized to me about 10 times....)
If I had another labor and delivery nurse, she may have been aware to the fact that I was already IN labor, and not started pitocin....or asked the midwife/doctor if she could cancel the standing order for pit.
If I had another nurse I possibly would have known of her dangerous position (hopefully it would have never gotten this far!) and I would have had a c-section.
EVERYone makes mistakes, and I hold no ill will toward this woman. There were many many people that made mistakes that day. Someone should have caught the mistake, and had I been an experienced mama I would have been my own advocate.
The point of my post is to share my story, that hospitals, doctors, and nurses make mistakes. Our jobs as patients is to read as much as we can and advocate for ourselves as much as possible. Sometimes mistakes are fatal, sometimes mistakes leave permanent disabilities, and sometimes they leave only emotional scars.....but the medical community is not perfect. We, the patients, need to realize that doctors are not infallible. We have the right to question them.
It was easy for me to forgive, as my child lived. MY child is fine. But for the many parents who have lost children, or who have children with permanent disabilities because of medical mistakes....forgiveness is much harder to come by. I can't imagine the pain and the suffering...an otherwise healthy child who died due to medical malpractice.
I hope you will join me today in prayer for all of the special mama's of babies that were lost due to medical mistakes. Prayers for peace, healing, and forgiveness. These mama's have been weighing heavily on my hearts lately, and they are all in my prayers today.