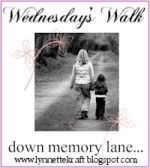 I was in a funk, and was trying to make ends meet while I was in school. I was looking for a job to fill in some gaps of time that I had at night. I loved animals so I applied at a local boarding facility. They boarded all kinds of animals, including cats and dogs. They also had a little mini farm, it seemed perfect for me. I would be working from 7 p.m. until I was finished feeding, and cleaning up all of the animals.
The job lasted exactly 3 hours.
I showed up, and they took me around the farm. Little things here and there should have tipped me off, but being desperate for money I just mistook the owner as being a bit TOO obsessed with the animals. I was only to talk to them in a certain tone of voice, the lights had to be at a certain setting as to not disturb the dear little kitties....etc.
Ok, whatever. I'll do it, it's HER place...and I am the employee.
Then it happened. At the end of the tour, and an hour of me mucking stalls (which ended up being free!) she stuck it too me. Every Thursday there was a mandatory staff meeting.....where we would update each other on all of the animals, meditate, and burn incense.
I must have looked at her like she had 2 heads. HUH???
That's when she said, "When you work here, you are a part of a family. This is what our family does."
I said, "Sorry, I have my own family. If this is mandatory I am afraid I can't work here."
On my way out I looked at the sign in the lobby that I had been ignoring for hours, It was a picture of a woman holding the Earth. I told Josh about it later, and we figured out that they were Gaia worshipers. I am so SO glad that God was guarding my heart that night.
Of all the bizarre work experiences I have had, that takes the cake....though working 3rd shift at a hotel has it's share of sordid tales as well....
P.S. If you are curious, I did report the incident. I have no idea if anything came of it, as I told them that I did not want my job back- nor did I want to press charges. That said, no one should be forced to worship anything against their will to hold a job. The facility is still open, and they love animals SO much...it's probably the best place to leave your pet. LOL.