Welcome to Not ME! Monday!
I did
not
not
attend a
snake funeral
yesterday.
My husband did
not
hack a garden snake in half with a garden tool.
My bleeding heart son did
not
cry because Daddy murdered a "NICE 'Nake Mommy! Daddy killed a NICE 'nake!"
Bleeding heart Mommy did
not
coddle him, and give into the idea of a proper burial for a garden snake.
NOT
me....
no way
. ;)
********************************
I also did
not, not, NOT
suggest to the big kids that we have a camp out last night. In a tent.
NOT
me.
Why would a person
supposedly
do such a crazy thing on a SUNDAY night??? Well...one
may
have told the kids that we would sleep out as much as possible this summer, and one Mommy
may
be looking at school starting in only ONE MONTH, panicked, and picked one of the only rain-free nights and said...WHY not?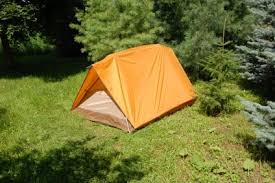 I'll tell you why.
Ethan likes to sleep ON me.
Reagan sleep talks, and wrestles with her pillow and sleeping bag all night long.
The triplets damaged my bladder beyond repair, and I still pee like 3 times a night.
It was in the 50's last night.
We had a heavy dew.....
THAT'S WHY!
********************************
I also am NOT having a totally awesome
GIRLY GIVEAWAY! Check out THIS POST
and enter for a chance to win $20.00 to Five Blessed Bows!!!!!
Welcome to Not Me! Monday! This blog carnival was created by
MckMama
. You can head over to
her blog
to read what she and everyone else have not been doing this week.