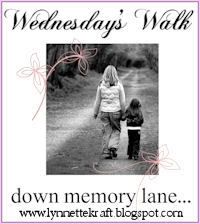 This is still a painful story to tell. I have 5 children with me, and they are healthy and happy...but I have 5 children in Heaven too. They are my miscarried babies, and I can't wait to meet them.
I cried with excitement when the test showed two pink lines (or one blue + sign depending on the test!) each time. I felt blessed with morning sickness, and a few times I even watched in amazement as I saw a little blip of a heartbeat on the ultrasound.
My heart stopped each time as I started spotting, and my head would spin as I saw a once beating heart gone... There were many many moments of "Why me?", and "What did I do???"
The Bible does not comment specifically about spontaneous miscarriages. We can be sure, though, that God has compassion on those who have suffered through them. He cries and suffers with us, simply because He loves us and feels our pain. Jesus Christ, the Son of God, promised to send His Spirit to all believers so that we will never have to go through trials alone (
John 14:16
). Jesus said in
Matthew 28:20
, "And be sure of this: I am with you always, even to the end of the age."
Any believer who has suffered a miscarriage should have faith in the glorious hope of one day seeing their child again. An unborn child is not only a fetus or a "piece of tissue" to God, but is one of His children.
Jeremiah 1:5
says that God knows us while we are still in the womb.
Lamentations 3:33
tells us that God "does not enjoy hurting people or causing them sorrow." Jesus promised to leave us with a gift of peace unlike any kind that the world can give (
John 14:27
).
Romans 11:36
reminds us that everything exists by God's power and is intended for His glory. Although He does not inflict suffering on us for punishment, He will allow things to come into our lives that we can use to bring glory to Him. Jesus said, "I have told you all this so that you may have peace in me. Here on earth you will have many trials and sorrows. But take heart, because I have overcome the world" (
John 16:33
).
Blessed are those who mourn, for they will be comforted Matthew 5:4
He comforted me. He blessed me.
The days my babies were born into Jesus' arms:
08/24/2002
09/20/2003: Reagan's twin
04/02/2006
07/19/2006
12/23/2006
I now believe that God has given me the ability to empathize with women who have no voice. Miscarriage is not spoken of, and most women keep with them a silent pain. It's so important for us to hold each other, and to bless each other. We all have a testimony, and It's my goal to bless others from my experiences.
I went through a very dark time in 2006/2007, and I don't want anyone to go through a miscarriage sad and lonely... the way I did. Josh did the best he could, but men and women grieve differently. We as women need to lift each other up.
If you have never had a miscarriage, and you are unsure of what to do or say...a simple "I am so sorry." and a hug goes a LONG way. :)
"sometimes miracles arrive
so tiny that we cannot feel
the weight of them –
and yet we are still changed,
and we are blessed none the less…"
Parts of this post came with help and research from gotquestions.org